Made In Midtown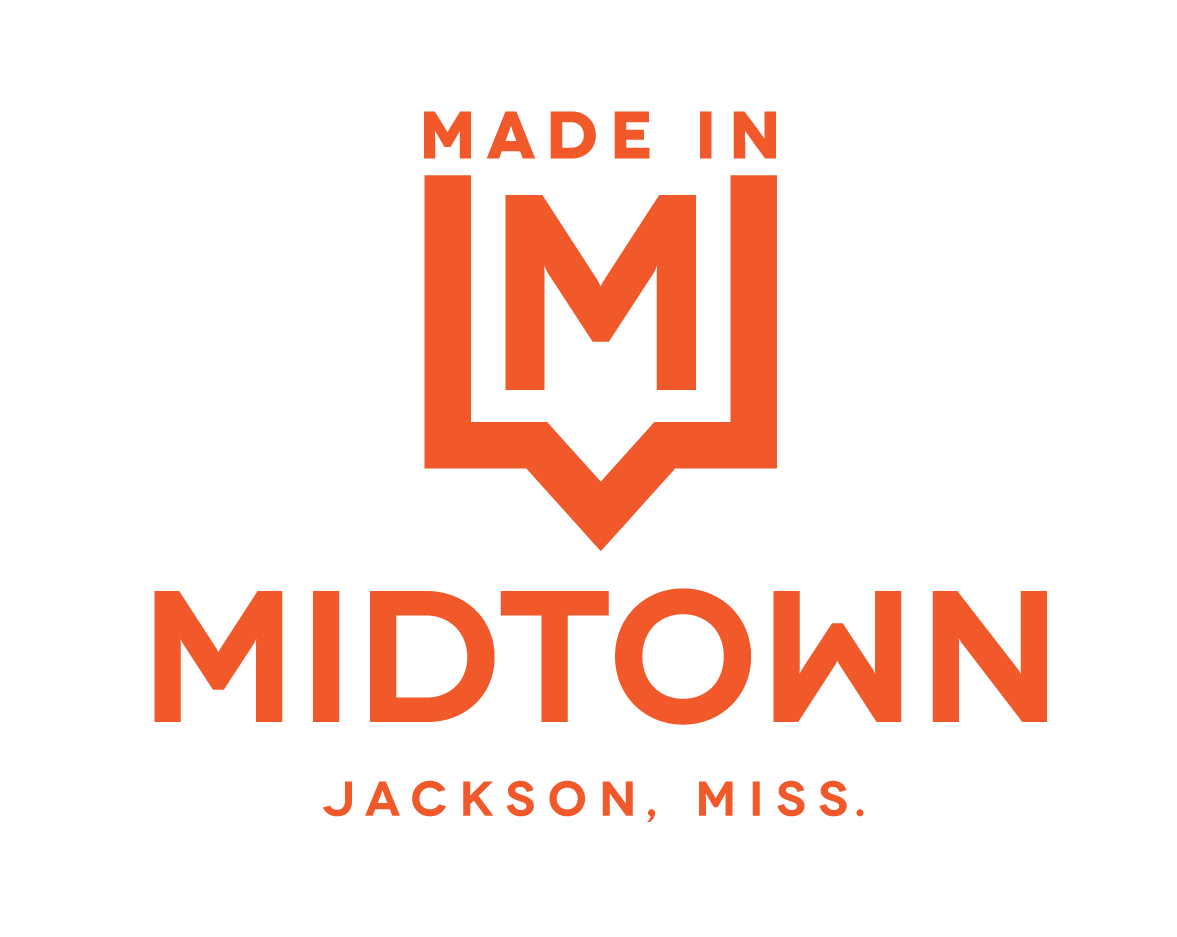 The Midtown neighborhood of Jackson, Mississippi is home to working families, creative businesses, builders, and artists. The Midtown Business Association tasked me with rebranding the creative business district of Midtown in a way that reflects the productivity and drive of the people and businesses throughout the neighborhood. Inspired by the sights and sounds of the trainyard, one of Midtown's most recognizable landmarks, we created a brand that not just reflects the productivity of the community, but also reinforces its location.



identity assets:


The Made In Midtown identity is supported through assets like event poster design. Holiday Studio Tours and Midfest are two events that showcase the creativity of the business district and also as a way to connect the community.


Each event has its own set of corresponding identity assets that live within the visual language of the Made In Midtown brand.
Inspired by the freight engines of Midtown's trainyard, "Midtown Orange" is one of the most important elements of Midtown's branding language. It is not only visual reference, but it evokes the concept of the neighborhood as an "engine" of positive growth and creative drive within the heart of the city.